OVERVIEW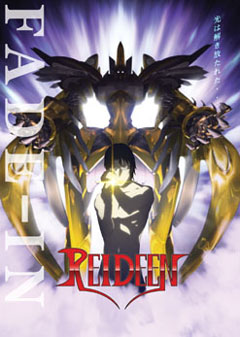 Reideen

Production I.G and Tohokushinsha Film Corporation are teaming to produce a new animated TV series entitled Reideen, inspired by the TV classic Reideen The Brave (original title: Yusha Reideen).
When aired in Japan in 1975, Reideen The Brave undoubtedly represented a turning point in the history of super robot animation, and a few years later, director Yoshiyuki Tomino and character designer Yoshikazu Yasuhiko became the creative duo behind the success of Mobile Suit Gundam.
While inheriting the DNA of Reideen The Brave, the new TV series is not going to be a mere "re-make", but rather a true "re-birth" of its glorious forebear, featuring lavishly detailed mechanical designs by Atsushi Takeuchi (IGPX, Innocence) and Shinji Aramaki (Appleseed), stylish character design by Takuya Saito (Sakura Wars: The Movie) and visually stunning 3D animation created with the know-how that made IGPX a milestone in computer-generated animation. The music score is entrusted to Yoshihiro Ike, the composer of Blood: The Last Vampire.
Starting in Japan from March 3, 2007 on WOWOW, Reideen is directed by Mitsuru Hongo (IGPX, Outlaw Star).
watch the trailer on the official website (Japanese only)
http://www.reideen.jp
© 2007 Thohokushinsha Film Corporation · Production I.G